Pioneer Eclipse 400BU Propane Floor Burnisher
Catalogue code:400BU21BM
34% More Fuel Efficient
The 400BU is an ultra-high speed propane burnisher that gives floor care professionals the performance features of higher priced units in one affordable package. Available in two widths, the 400BU uses 34 percent less fuel and requires 40 percent fewer oil changes than other machines in its class.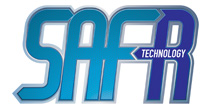 The Pioneer Eclipse 400BU is fitted with the latest SAFR™ (Steady Air Fuel Ratio) Technology system that monitors the pressure between the air filter and carburettor. A dirty air filter restricts air flow, which causes the air-fuel mixture to richen, which then results in increased CO. As the air filter becomes dirty, the pressure decreases. With SAFR™ technology, this change in pressure results in a reduction in fuel delivered to the engine. The net result is a Steady Air Fuel Ratio no matter the air filter condition.
FEATURES
Easy access filters for simple cleaning.
Quick release cylinder strap for fast tank change.
"Hot @ 4 o'clock" setup for true and straight operation.
Rok-Bak™ action allows for quick and easy pad change.
Easy access battery and oil reservoir for quick maintenance.
Adjustable ergonomic handle for improved operator comfort.
American made aluminium castings and sealed AGM battery.
Catalytic muffler exceeds EPA and CARB minimum requirements.
Triple anchor welded handle support for long lasting manoeuvrability.
SAFR™ technology to keep emissions low even when the air filter is dirty.
Soft tread adjustable wheels for smooth operation and pad pressure adjustment.
Available Models
Model
Size
Was +VAT
400BU21BM
21" 12v Battery Start
£3729.00
400BU28BM
28" 12v Battery Start
£4069.00

Call 01444 232211 For More Details
Performance
21" 25,000 square feet per hour (2300 square metres per hour)
28" 34,000 square feet per hour (3160 square metres per hour)
Engine
18HP 603cc air-cooled
Pad Speed
21" 2,000 RPM
28" 1,500 RPM
Start
12V battery
Sound Level
<89db(A)
Vibration
Less than 2.5 m/s2
Width
21" (53 cm): 22.8 in (58 cm)
28" (71 cm): 32.5 in (83 cm)
Length
21" (53 cm): 48 in (122 cm)
28" (71 cm): 64.2 in (163 cm)
Weight
21" (53 cm): 187 lb (85 kg)
28" (71 cm): 200 lb (91 kg)
Deck
Cast Aluminum
Meets European CE Standards
Yes
Pioneer Eclipse SAFR Technology