This carpet cleaning wand is made from high quality corrosion resistant polished stainless steel and is double bend for comfortable operational use. Its patented auto seal head (self-adjustable suction angle) helps to increase suction power.
Designed to not loose suction when held at different angles, no matter the height of operator or angle of the Auto-Seal Wand™, you will always get maximum suction with Auto-Seal Wand™!
Auto-Seal = Better Suction At Most Angles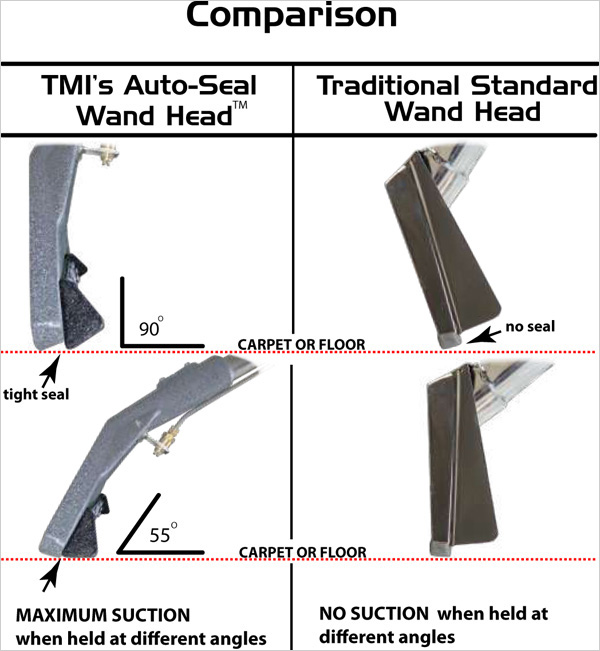 Fitted with a see through viewing tube, letting you view your dirty recovery work.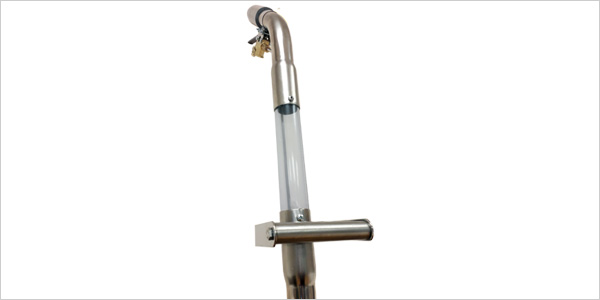 SPECIFICATIONS
| | |
| --- | --- |
| Weight: | 3 Kg |
| Overall Length: | 62.5" |
| PSI Rating: | 1000 |
| Tube Size: | 1.5" |
| Tubing: | Stainless steel |
| Number of Jets: | 2 |
| Jet Size: | 01 - 110° |

RRP £21.50 +VAT
RRP £23.00 +VAT