The New Standard In Touch Point Disinfection.
The MotorScrubber STORM, the world's only spray applicator with a wearable and disposable wipe system (Patent Pending) specifically invented for fast, targeted, disinfection of common touch points in the fight against Coronavirus.
Kill Viruses On The Go.
STORM delivers targeted, touch-point disinfection, for proactive virus control. (STORM can be used with any disinfectant)
MotorScrubber STORM Features
Spray on demand
Ballistic, high-speed swirl nozzle (68 Micron)
Super lightweight (0.3kg/0.66lb)
Soft rubber hand grip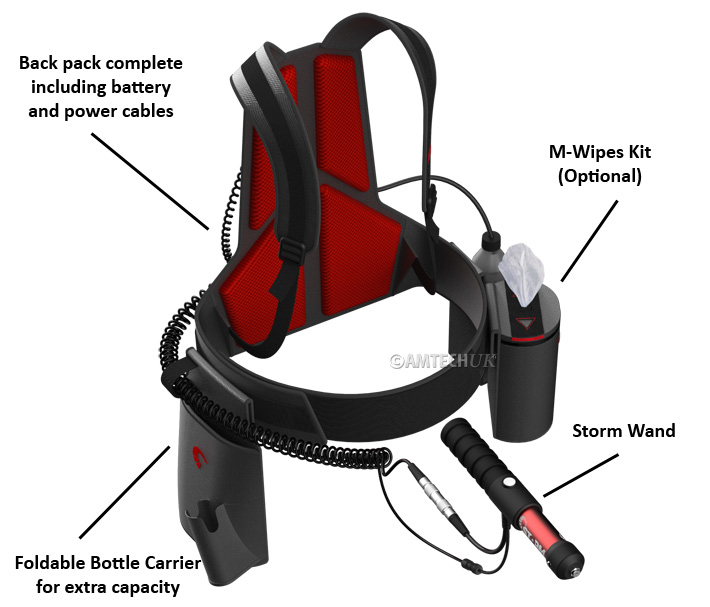 Making Disinfection Simple.
There are 2 important factors for effective disinfection.
1. A Perfect Liquid Layer of disinfectant must be created, with no gaps between the disinfectant droplets. See gaps, think risk!
2. The surface must stay wet for the contact time stated for your chosen chemical.
Ergonomically Designed.
MotorScrubber battery backpack technology guarantees all-day comfort with padded back support and an adjustable waist belt. No trailing cables mean the user is fully mobile, enabling the freedom to safely disinfect anywhere, for an effective disinfection experience.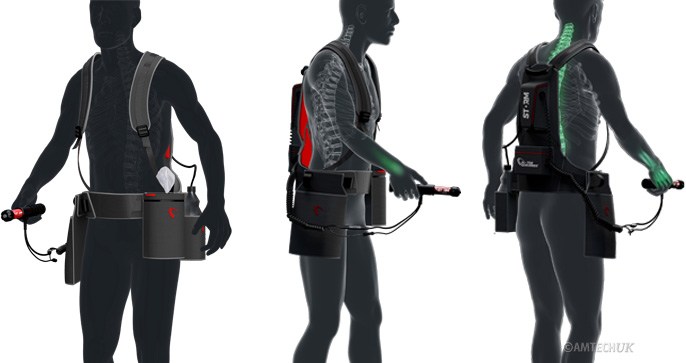 Fatigue Free Use, at just 0.3kg the MotorScrubber STORM Wand is lightweight, designed for prolonged use and ensures the wrist is straight at all times.
VIDEOS