The 440BU is a propane powered, ultra-high speed burnisher manufactured with premium features to satisfy the needs of floor care professionals around the world.
Replacing the popular SpeedStar™, the 440BU propane floor burnisher is available in three different widths – 21, 24, and 28 inches (53, 61, and 71 cm, respectively). Each model comes standard with a 12 volt battery start, catalytic muffler, handle bail clutch, wrap around steel skirt, CentriVac™ dust control system and SafeSense™ emissions monitoring system.
Powered by an 18-HP, 603 cc Kawasaki engine, the 440BU uses 34 percent less propane and requires 40 percent fewer oil changes than other machines in its class.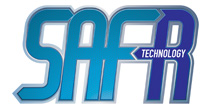 The Pioneer Eclipse 440BU floor burnisher is fitted with the latest SAFR™ (Steady Air Fuel Ratio) Technology system that monitors the pressure between the air filter and carburettor. A dirty air filter restricts air flow, which causes the air-fuel mixture to richen, which then results in increased CO. As the air filter becomes dirty, the pressure decreases. With SAFR™ technology, this change in pressure results in a reduction in fuel delivered to the engine. The net result is a Steady Air Fuel Ratio no matter the air filter condition.
FEATURES:
SafeSense Emissions Monitoring System.
CentriVac passive dust collection system.
Partially enclosed design for public friendly appearance.
Rok-Bak™ action allows for quick and easy pad change.
Improved engine dust filter reduces filter cleaning by 50%.
Easy access battery and oil reservoir for quick maintenance.
American made aluminium castings with durable steel skirt.
Catalytic muffler exceeds EPA and CARB minimum requirements.
"Hot @ 4 o'clock" setup for reduced torque and straight operation.
Bail throttle with electric clutch for easy start up and smooth operation.
SAFR™ (Steady Air Fuel Ratio) technology to keep emissions low even when the air filter is dirty.
Available Models
Model
Size
Price +VAT
440BU21E
21" With Safe Sence & Vacuum
£5598.00
440BU24E
24" With Safe Sence & Vacuum
£5768.00
440BU28E
28" With Safe Sence & Vacuum
£5938.00

Call 01444 232211 For More Details

SPECIFICATIONS
Performance
21" (53 cm): 25,000 ft2/hr (2300 m2/hr)
24" (61 cm): 28,000 ft2/hr (2600 m2/hr)
28" (71 cm): 34,000 ft2/hr (3160 m2/hr)
Engine
18HP 603cc
Pad Speed
21" 2,000 RPM
24" 1,800 RPM
28" 1,500 RPM
Start
12V battery
Sound Level
<89db(A)
Width
21" (53 cm): 24.5 in (62 cm)
24" (61 cm): 27.5 in (70 cm)
28" (71 cm): 31.5 in (80 cm)
Length
21" (53 cm): 58 in (148 cm)
24" (61 cm): 61 in (155 cm)
28" (71 cm): 65.5 in (167 cm)
Weight
21" (53 cm): 242 lb (97 kg)
24" (61 cm): 248 (100 kg)
28" (71 cm): 262 lb (119 kg)
Meets European CE Standards
Yes

RRP £39.10 +VAT