Truvox Multiwash 2 MW240 Floor Scrubber Dryer
Catalogue code:MW240
Comes with set of 2 black standard brushes.
Truvox Multiwash 2 MW240 floor scrubber dryer is a multi-purpose quick and effective floor cleaning machine that washes, mops, scrubs and dries on both hard and soft floor coverings in one single pass.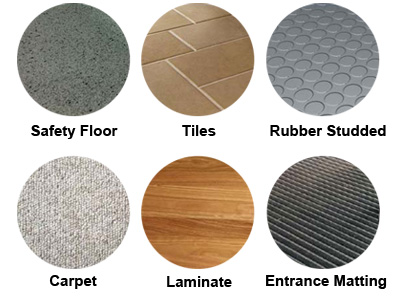 Ideal for cleaning tiled floors and grout as the rotary brushes scrub the grout lines clean and offers excellent results on non-slip safety floors.
FEATURES
High-speed productivity.
Highly effective on "difficult" floors including:
Non-slip safety floors.
Low pile carpets.
Escalators and travelators.
Entrance matting.
Excellent manoeuvrability and productivity.
Quiet in operation.
Accessible and removable tanks for fast filling and emptying.
Leaves floors ready to walk on in minutes.
Ideal for:
Airports.
Food service areas.
Hospitals.
Nursing homes.
Retail premises.
Schools.
Cleaning liquid in the solution tank is applied to the floor by the spray pump in front.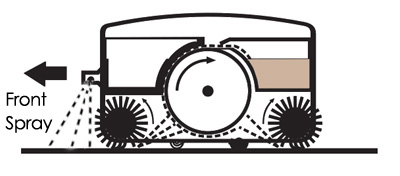 The counter rotating brushes scrub the floor and also throw the dirty water on the conveyor drum. The front brush does most of the scrubbing and drying. The rear brush completes the scrubbing and collects the remaining water off the floor.
Warranty Info: For warranty information please see our ordering terms.
| | |
| --- | --- |
| Voltage AC (~)/Frequency | 230/ 50 V/Hz |
| Motor power (+ pump) | 400W |
| Production rate | 650 m²/h |
| Solution tank capacity | 1.2L |
| Brush width | 24cm |
| Brush diameter | 10cm |
| Brush speed | 650 rpm |
| Brush pressure | 250 g/cm² |
| Sound pressure level | 68 dB(A) |
| Dimensions (L x W x H) | 37.8 x 34 x 111.8 cm |
| Weight | 20 kg |
| Cable length | 12 m |
| Meets European CE Standards | Yes |