Comes with set of 2 black standard brushes.
Battery powered multi-purpose floor cleaning machine that will wash, scrub and dry on both hard and soft floor coverings in a single pass. Ideal for cleaning during the day in schools, healthcare facilities and retail environments where staff, patients and customers are present.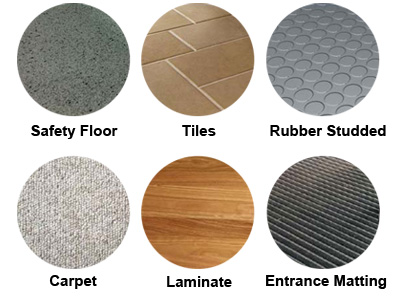 Extremely effective on "difficult" floors including:
Non-slip safety floors.
Low pile carpets.
Escalators and travelators.
Entrance matting.
Features:
Excellent cleaning results in just one pass.
Simple to operate and manoeuvre from site to site.
High-speed productivity.
Quiet in operation and is ideal for when customers, patients or staff are present.
No trailing cables minimising the risk of trips and slips.
4 litre solution tank that is removable and easy to clean.
34cm cleaning width.
Continuous battery run time of up to 50 minutes.
Choice of brushes for normal, maintenance cleaning or intensive scrubbing.
Leaves floors ready to walk on in minutes.
Quick change battery system enabling longer run times with a second battery.
Cleaning liquid in the solution tank is applied to the floor by the spray pump in front.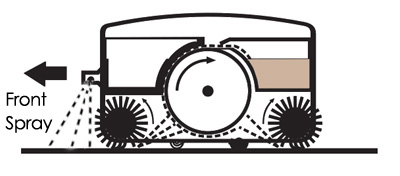 The counter rotating brushes scrub the floor and also throw the dirty water on the conveyor drum. The front brush does most of the scrubbing and drying. The rear brush completes the scrubbing and collects the remaining water off the floor.

SPECIFICATIONS
| | |
| --- | --- |
| Voltage AC(~) / Frequency | 220-240 /50 - 60 VHz |
| Battery voltage | 24 V |
| Continous run time | 50 Mins |
| Brush/cleaning width | 34 cm |
| Brush speed | 400 rpm |
| Brush pressure | 250 g/cm² |
| Productivity | 350 m²/hr |
| Solution tank capacity | 4 Litres |
| Sound pressure level | 66 dB(A) |
| Dimensions | 37.8cm x 44cm x 111.4cm |
| Weight | 22 kg |
| Meets European CE Standards | Yes |