The ORBOT Vibe Carpet Bundle is a comprehensive kit that has the machine, accessories and chemicals needed to set you up as a professional carpet cleaner. Ideal for low moisture cleaning in hotels, guest houses, schools and more.
This Bundle Includes:
The Orbot Vibe has been designed to fit any budget. Save yourself time, money and labour by owning one machine that does it all. By incorporating the Orbot patented dual-action orbital system, the Orbot Vibe generates a powerful form of agitation that delivers superior results in all professional deep and interim cleaning, scrubbing, grinding, stripping, and polishing applications.
Easy Flip Base – Base articulates upwards for quick and easy pad changing.
Big Wheels – The Orbot Vibe comes with large 10″ wheels for easy transportation.
Maintenance - The Orbot Vibe's unique, sophisticated design is virtually maintenance-free. So don't worry, just keep cleaning.
Motor – Equipped with a powerful 1 horsepower universal 110V/60 Hz. – 220V/50 Hz. motor that generates 1725 oscillations per minute.
Quick Connect Cord – The Orbot Vibe comes with a quick connect cord system for easy cord removal.
Thumb-Touch Control Button System – Turns on, off, and sprays right at the tips of your thumbs with its easily accessible controls.
Velcro Driver Plate System (VDP) – Velcro Driver plates can be removed and replaced with a new Velcro plate within seconds if worn.
MECHANICS
The meticulous engineering of each Orbot Vibe machine incorporates our patented drive system that combines two mechanical motions in one - orbital and rotational.
This unique design provides a powerful form of vibration that generates an increased level of agitation, which is the principal factor for delivering superior results in all professional cleaning, scrubbing, grinding, stripping, and polishing applications.
INCREASED EFFICIENCY
The Orbot Vibe generates thousands of small ¾" orbits that spin at 1725 oscillations per minute, while also rotating 360 degrees around the motor shaft at 80 rpm. This dual action makes cleaning faster, easier and safer than with traditional cleaning equipment.
By increasing the mechanical cleaning power with Orbot Vibe machines, other factors like water, time, chemicals, physical effort and temperature are reduced — and in some cases — eliminated.
This high-performance system enables the diverse applicability of Orbot Vibe machines on multiple floor types and significantly makes it stand out from the competition.

Benefits

Certified by the Carpet and Rug Institute (CRI) as a Deep Cleaning System
Combines deep, interim and maintenance cleaning methods
Low moisture carpet cleaning, carpets dry within minutes
No recurring stains
Restore grout to like new condition
Chemical free stone and hard floor care
Proven Orbot reliability
Effortless maneuverability
Made in the USA
…and more

Applications

Carpet
Tile and Grout
VCT/ Linoleum
Stone
Wood
…and more

Markets

Building Services / Contractors
Hospitality
Healthcare
Education
Retail
…and more
Fully Adjustable Spray Jets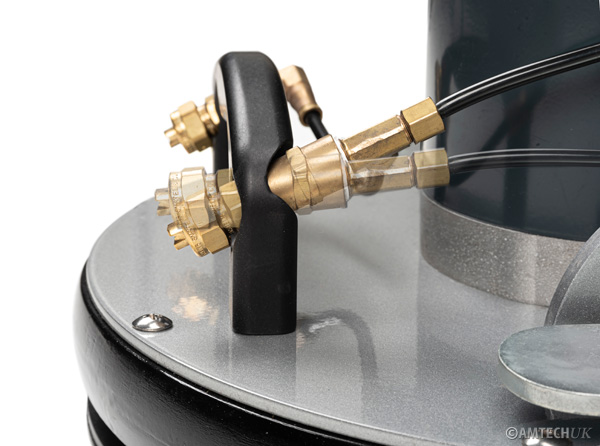 Fully Adjustable Handle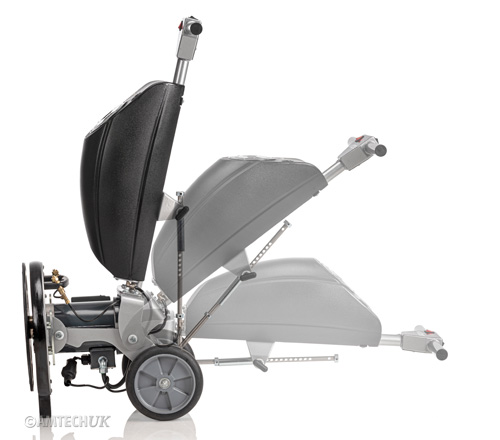 FREE DEMO – Come and visit our Burgess Hill showroom for a free demonstration 8:30am to 5:30pm Monday to Fridays, Saturdays by appointment only. Call one of our trained sales team to book 01444 232211
SPECIFICATIONS
| | |
| --- | --- |
| MOTOR: | 1 HP, 120-240V/50-60Hz, 6-11A, 1725 RPM |
| PUMP: | 90 PSI |
| SOLUTION TANK SIZE: | 17 Litres |
| WEIGHT: | 43 kg. |
VIDEOS
PARTS
| | Part Number | Part Name | |
| --- | --- | --- | --- |
| | OB-03-001 | Orbot On Off Switch | |
| | OB-03-004 | Orbot Sprayer Switch | |
| | OB-03-003 | Orbot Breaker Switch | |
| | OB1012 | Orbot Wiring Box Cover Screw | |
| | OB1013 | Orbot 1/2" Cord Grip | |
| | OB1014 | Orbot 1/2" Conduit Nut | |
| | OB1018 | Orbot 1/2" Cord Grip for Handle Power Cord | |
| | OB1025 | Orbot Pull Latch | |
| | OB1033-09 | Orbot Handle Cord | |
| | OB-3021 | Orbot 90° Quick Connect | |
| | K.1.120.0304.0 | Orbot Check Valve Strainer | |
| | OB3014 | Orbot Spray Jet | |
| | OB3016 | Orbot Spray Jet Body | |
| | OB3019 | Orbot Quick Connect Tee | |
| | OB3020 | Orbot Left Spray Jet Coupler | |
| | OB3022 | Orbot 1/4" Spray Jet Hose | |
| | OB3026-8 | Orbot Bearing Spacer | |
| | K.50.120.0457.0 | Orbot Drive Plate Screw | |
| | OB3026-17 | Orbot Bearing Screw | |
| | OB3026-20 | Orbot Bearing Assembly | |
| | OB3042 | Orbot Velcro Driver Plate Screw | |