Heavy duty Propane Floor Grinder and Polisher
The Pioneer Eclipse 450GP is designed for manoeuvrability, flexibility and high production output on any floor surface. Flex head™ technology with HexFlex™ drivers ensures a smooth surface in the fewest amount of passes.
The 450GP is a walk-behind, single operator machine used to restore unfinished, old or worn hard floor surfaces. Part of the Heavy Restoration process of the Hard Floor Maintenance System, the 450GP is a fast, efficient and affordable propane powered grinding and polishing machine for concrete, terrazzo, marble, stone and quarry tile floor surfaces.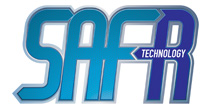 The Pioneer Eclipse 420GPHD is fitted with the latest SAFR™ (Steady Air Fuel Ratio) Technology system that monitors the pressure between the air filter and carburettor. A dirty air filter restricts air flow, which causes the air-fuel mixture to richen, which then results in increased CO. As the air filter becomes dirty, the pressure decreases. With SAFR™ technology, this change in pressure results in a reduction in fuel delivered to the engine. The net result is a Steady Air Fuel Ratio no matter the air filter condition.
Ideal for coating removal and surface prep.
GPX™ driver technology produces consistent and uniform results with all types of diamond tooling by following the contours of hard floor surfaces.
Adjustable speed for precision operation.
Side port dust ejection outlet for easy "follow-me" vacuum operation.
RokBak deck for easy disc change.
CGA listed, CARB/EPA certified, CE Approved.

SPECIFICATIONS
| | |
| --- | --- |
| Grinding Perf. - ft2 (m2) | 6,000 (557) |
| Polishing Perf. - ft2 (m2) | 18,000 (1672) |
| Driver Size -in (cm) | 2 x 17 (43) |
| Driver Speed (RPM) | 225 - 450 |
| Noise Level | 89 dB (A) |
| Water Supply - gal (litre) | 9 (34) |
| Battery Start | 12V |
| Downward Pressure - lbs (kg) | 500 (227) |
| Monitoring | EcoSense™ |
VIDEOS
Pioneer Eclipse SAFR Technology