The 250AP significantly reduces airborne bacteria and viruses known to negatively affect indoor air quality. This patent-pending air purifier utilizes a high efficiency two-stage HEPA filtration combined with broad spectrum germicidal UVC light to deactivate microorganism particles in and around the filter, and downdraft air movement delivering more clean air than competing purifiers. This portable appliance is safe for use in occupied environments and is ideal for use in schools, office buildings, retail, airports, restaurants, and manufacturing/industrial spaces.
HOW THE 250AP WORKS:
Highly effective 2 stage filtration with HEPA
- Prefilter captures large particles
- HEPA filter captures 99.7% of particles ≥0.3 microns
- HEPA filters are the most efficient filters for trapping particles that people exhale when breathing, talking, singing, coughing, and sneezing

Broad spectrum germicidal UVC light
- Highly effective at deactivating bacteria and viruses in and around the filter
- Safe for use in occupied environments
1,650-2,700 CFM downdraft air movement
- Efficiently removes particles from room air
>99% Reduction of a Microorganism similar to SARS-CoV-2 and Rhinovirus in 5 minutes.*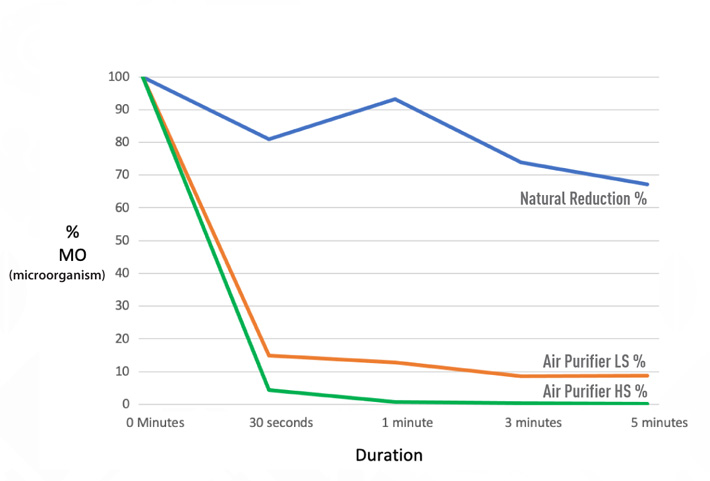 Microorganisms Tested
Contaminant Reduction
- 30 seconds
Contaminant Reduction
- 5 minutes
Virus (MS2)*
95.53%
99.78%
Bacteria (B. subtilis)**
85.56%
92.57%
Mold (C. Cladosporiodies
93.69%
86.54%
*MS2 Bacteriophae is a commonly used surrogate for viruses, such as SARS CoV-2 and Rhinovirus.
** B. Subtilis and C. Diff are gram positive bacteria. B. Subtilis was tested as the test surrogate for C. Diff.
SPECIFICATIONS
| | |
| --- | --- |
| Voltage | 230V |
| Current (A) | 1.8 |
| Power (W) | 414 |
| Weight | 24.9kg |
| Length | 61cm |
| Width | 57cm |
| Height | 86cm |
| Meets European CE Standards | Yes |
VIDEOS

RRP £499.00 +VAT
RRP £13.70 +VAT