Pioneer Eclipse 40" Hammerhead Dual-Head UHS Propane Burnisher
The Pioneer Eclipse 420BU is a propane powered, ultra-high speed professional floor burnisher.
The 420BU comes standard with a 12-volt on board electric starter and clutch, EcoSense emissions monitoring system and active vacuum.
Powered by an 18-HP, 603 cc Kawasaki engine, the Pioneer Eclipse 420BU will use 34 percent less fuel and requires 40 percent fewer oil changes than other machines in its class.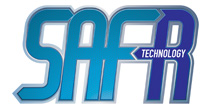 The Pioneer Eclipse 420BU is fitted with the latest SAFR™ (Steady Air Fuel Ratio) Technology system that monitors the pressure between the air filter and carburettor. A dirty air filter restricts air flow, which causes the air-fuel mixture to richen, which then results in increased CO. As the air filter becomes dirty, the pressure decreases. With SAFR™ technology, this change in pressure results in a reduction in fuel delivered to the engine. The net result is a Steady Air Fuel Ratio no matter the air filter condition.
FEATURES
40" Burnishing Width
603 cc Kawasaki engine
Catalytic muffler to minimise emissions
12V battery start
CentriVac™ Dust Collection System with innovative skirt design
RokBak™ deck for easy access pad installation from a standing position
Low profile design for improved manoeuvrability
Electric clutch stops pad rotation when lever is released
Quick release strap for easy cylinder installation and removal
EcoSense Emission Monitoring optional
Urethane-tread wheels with precision bearings for ease of operation
Welded adjustable handle

SPECIFICATIONS
| | |
| --- | --- |
| Performance: | 50,000 square feet per hour (4,600 square metres per hour) |
| Engine: | 18 HP 603cc air-cooled |
| Engine Speed: | 3,600 RPM |
| Burnishing Width: | 40" |
| Pad Speed: | 1850 RPM |
| Pad Size: | 2 x 21" (53.3cm) |
| Start: | 12V battery |
| Sound Level: | <89db(A) |
| Vibration: | Less than 2.5 m/s2 |
| Length x Width x Height: | 61.75" (157cm) x 46.5" (118cm) x 41" (104cm) |
| Weight: | 154kg |
| Deck: | Welded Steel |
| Dust Control Skirt: | Yes |
| Meets European CE Standards | Yes |
VIDEOS
Pioneer Eclipse SAFR Technology