The most aggressive grit in the Flex Scrub range. For use in stripping finishes from hard surfaces and removing dirt from heavily soiled floors.
Flex Scrub™, is the ultimate bristled floor pad that attaches as quickly and easily as a traditional floor cleaning pad yet provides a much deeper level of cleaning. Flex Scrub™ reaches deep into grout lines and textures were regular floor pads can't.



With a quick-change universal adaptor, the patent-pending Flex Coupler allows for easy installation to any pad driver.
Flex Scrub™ fits most traditional 175-350 rpm machines: single-disc, auto scrubber, ride-on, and orbital.
Experience powerful performance
Achieve a deeper clean unlike any other scrubbing floor pad
Reduce labour and productivity costs by outlasting traditional floor pads up to 50 to 1
Install easily to any pad driver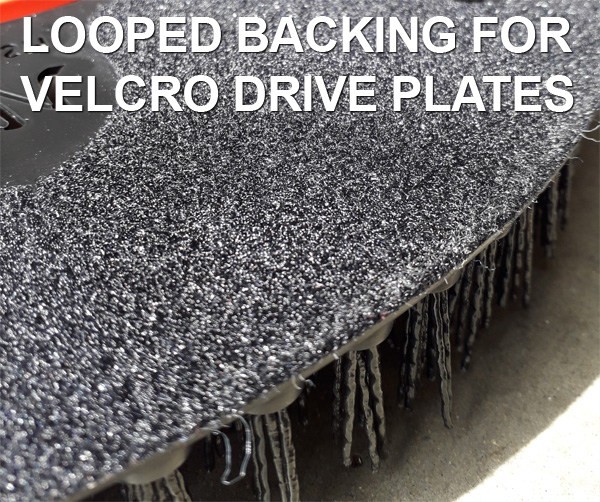 Easy to use:
No need to stop-and-flip
Won't gum up when cleaning and stripping
Self-cleaning so no need to wash it out
No concern about heeling and floor damage
Flexible and lightweight
Applications:
Stripping – Terrazzo, Vinyl Tile, Ceramic/Quarry Tile and Linoleum.
General Scrubbing - Heavily Soiled Concrete and Moderate to Lightly Soiled Concrete.
Cleanliness
Self-cleaning bristles break up and sweep away dirt, preventing a dirt/bacteria nest from forming.
Superior cleaning of grouted and textured floors.
Cost Savings
Bristled floor pads outlast traditional pads up to 50 to 1, reducing down time for pad change, labour costs and product costs.
Bristled floor pads won't gum up, so cleaning and stripping can be completed faster – saving time and labour costs.
Eco-Friendly
Bristled floor pads last longer than traditional pads, reducing landfill waste.
VIDEOS
Flex Scrub Strips Floors Quicker
The Revolutionary Malish Flex Scrub Pad
Flex Scrub Outperforms Traditional Floor Pads
Flex Scrub Pit Crew Change