One operator. One machine. One solution. Hard floor care. Easy.
A professional floor care system for concrete, marble, stone and terrazzo floors.
The Pioneer Eclipse 420GPHD diamond grinds, polishes and burnishes and is part of a simple, comprehensive concrete floor maintenance system that drastically lowers labour costs, eliminates expensive machines, and simplifies operations.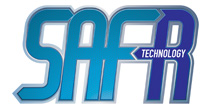 The Pioneer Eclipse 420GPHD is fitted with the latest SAFR™ (Steady Air Fuel Ratio) Technology system that monitors the pressure between the air filter and carburettor. A dirty air filter restricts air flow, which causes the air-fuel mixture to richen, which then results in increased CO. As the air filter becomes dirty, the pressure decreases. With SAFR™ technology, this change in pressure results in a reduction in fuel delivered to the engine. The net result is a Steady Air Fuel Ratio no matter the air filter condition.
FEATURES
Dust port to accommodate vacuum hose for dry grinding.
12 volt on-board battery starter.
7 gallon (26,5 liters) on board water supply.
Internal "above pad" water dosing system provides for even floor wetting and prevents wetting walls and merchandise.
Adjustable welded handle for improved comfort andcontrol.
Eco-Sense™ emissions monitoring system.
American made all aluminum castings.
RokBak™ deck for easy pad installation.
Easy access filters for quick maintenance.
Ergonomic clutch and finger tip on/off water flow control.
Integral skirt protects surrounding merchandise.
The 420GPHD features a three position throttle - idle, polish, burnish - that accurately adjusts the pad speed for optimal grinding / polishing (1000 rpm) or high speed burnishing (1500 rpm).

SPECIFICATIONS
| | |
| --- | --- |
| Performance | Polishing: 11,000 ft2/hr. (1022 m2/hr.) Burnishing: 25,000 ft2/hr. (2322 m2/hr.) |
| Driver Size | 21" (53 cm) |
| Width | 22.75" (58 cm) |
| Vibration | ‹ 2.5 m/s2 |
| Pad Pressure | 86 lb (3k kg) HD 180 lb (82 kg) |
| Noise Level | 89 dB (A) |
| Pad Speed | Grinding / Polishing: 1,000 rpm Burnishing: 1,500 rpm |
| Weight | 265 lb (120 kg) |
| Weight With Tank | HD 380 lb (172 kg) |
VIDEOS
Pioneer Eclipse SAFR Technology