The TVX T150 100R Ride-on floor scrubber (Manual Lifting Model), offers high stability and durability, suitable for cleaning tasks of various types of large floor areas of 3,000² to 6,000², such as shopping centres, airports, bus stations, large logistics warehouses, production workshops, etc.
Product Benefits
High working efficiency - Ultra-large water tank design and ultra-long standby from 36V150AH battery, offering a continuous use of more than 4 hours.
Intelligent control system offers comprehensive protection - Soft start design, high load protection of brush motor, collision emergency stop, turning and reverse deceleration.
Easier Maintenance - No tools are needed to replace the squeegee rubbers, which is convenient for maintenance to the greatest extent.
Control water usage and never waste - The electromagnetic water switch is automatically controlled to avoid waste and spillage.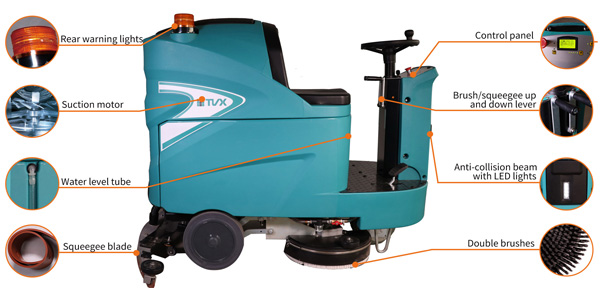 Product Features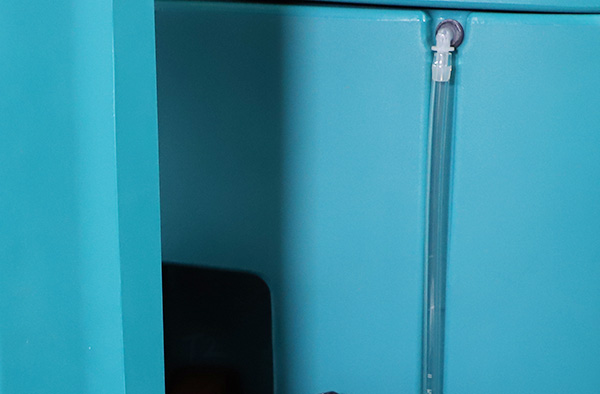 Electronic water control system
Free control of water volume based on actual demand, thus effectively saving water.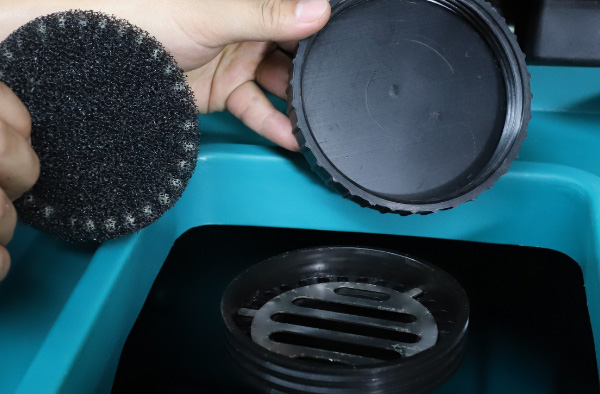 Anti-overflow design for suction opening
The design effectively solves the problem of water inflow into vacuum motor when the recovery tank is full, thus avoiding the damage of vacuum motor.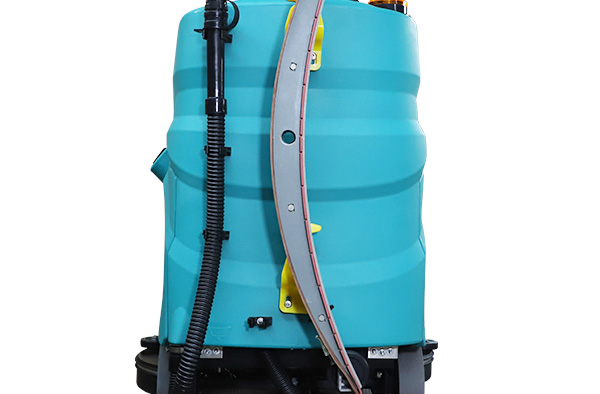 Flexible and convenient squeegee rack design
Built with a squeegee rack, the squeegee is designed to be quickly disassembled, so the machine can go through a narrow passages of 875mm width. It is more flexible and convenient to enter and exit narrow areas.
Ultra-large Water Tank Capacity
The volume of solution/recovery tank is up to 150/170L, which saves maintenance time and improves work efficiency.
The TVX T150 scrubber dryer is suitable for cleaning floors types of cement, resin, marble, ceramic tile and so on, and can be widely used in areas including production workshops, airports, bus stations, schools, supermarkets, hospitals, logistics centres etc.
FREE DEMO – Call one of our trained sales team to book 01444 232211